Plump Lips for Valentine's!
Plump Lips for Valentine's!
Love is like a kiss. And everyone wants those plump kissable lips! If you want to get full, plump lips, do what the celebrities do: get lip fillers!  In today's vlog, Dr. Treen gives Tasha the perfect pout she's been dreaming about.  While Tasha is nervous and excited to try lip fillers for the first time, she says, "I don't want to look unnatural, I don't want to have big duck lips. I do want fullness. Just more sexy." Like many first-time lip filler clients, Tasha is concerned about pain, swelling, and not liking her results.
The great thing is, if you are like Tasha, our staff will ensure you are comfortable and explain what you can expect before your treatment begins. The lip fillers we use are made of hyaluronic acid. So if you decide you do not like your results, there is an enzyme called hyaluronidase which can be injected to dissolve the hyaluronic acid. So the lip fillers can be completely dissolved without any long-term side effects. But to be honest, most people want more lip fillers injected once they see how beautiful the results are!
We start the vlog off with Tasha about to get her lips injected by Dr. Treen, N.M.D. Tasha's lips have been numbed for at least 30-45 minutes prior to her lip filler injections.  Dr. Treen's number one priority is the safety and comfort of her clients.  
Dr. Treen starts the injections by gently filling the vermilion border lines of Tasha's lips. She counts 1-2-3 to let Tasha know when she can expect each injection. "With filler, it's instant gratification. You can already see the difference it's made in her lips. Now keep in mind, some of this is swelling so it will go down," explains Dr. Treen.  "What I really want is a nice, smooth, natural look," says Dr. Treen. Tasha's lips are then gently and expertly molded and Dr. Treen gives Tasha the perfect pout she's been dreaming about. 
The most common, safe, and effective fillers used today are products that contain hyaluronic acid. Hyaluronic acid is not "fake" or plastic – it naturally occurs in the human body.  When HA fillers are injected into your lips, you will have that gorgeous volume and the plump lips you desire for six months to a year.
At the National Laser Institute Med Spa, our injection specialists will enhance what you were born with, and give you the natural look of fuller lips.  We offer the most popular dermal filler brands for a fraction of retail cost. Dermal fillers available include JUVEDERM®, JUVEDERM® Ultra, JUVEDERM® Ultra Plus, Perlane, and Restylane®.  The youthful plump lips you want are now affordable and attainable. To find out more about lip injections, call 800.574.8377 or click here and receive your complimentary consultation with one of our expert injection specialists.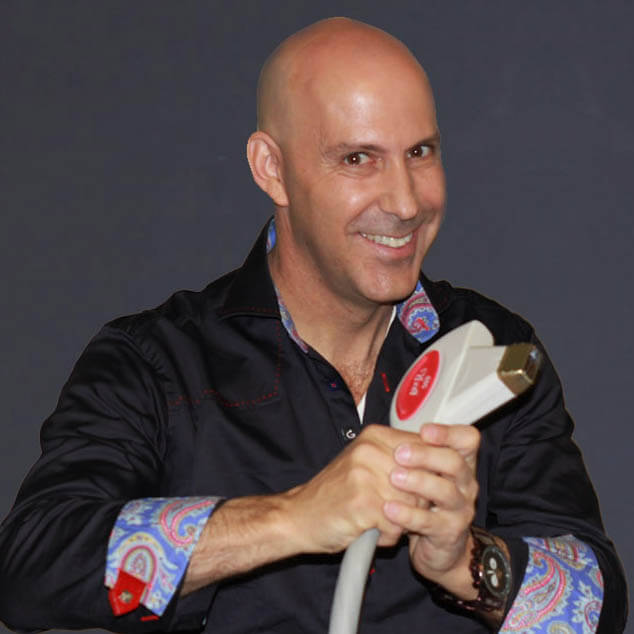 Louis Silberman
Louis J. Silberman is the CEO and Co-Founder of National Laser Institute, the pioneer of the medical aesthetics training industry and one of the largest educators in the country.