Preventative Botox Dallas TX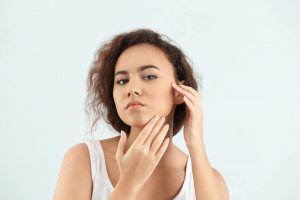 It's never too late to slow the aging process. Cosmetic procedures, specifically injectable treatments, are proven to both prevent and slow the natural aging process. With these non-invasive, non-surgical treatment options, you can take years off your skin almost instantly. There is no downtime necessary which makes injections a favorable preventative care for wrinkles and fine lines. Our Preventative Botox Dallas, TX MedSpa is here to help you prevent signs of aging and also turn back time on your already aging skin. 
What is Botox
Botox is an FDA approved injection. It's manufactured using the neurotoxic protein produced by bacterium Clostridium botulinum. When injected beneath the skin, Botox can temporarily reduce signs of aging and help with many additional medical issues. With preventative Botox in Dallas, TX, our injections prove to smooth the skin. As a result, preventing and reducing wrinkles, fine lines, and creases on the face. 
How Does Botox Work
Botox is an injectable treatment that temporarily blocks nerve signals in the body, causing muscles to relax and unable to contract. In return, the appearance of wrinkles at the injection site disappears. Botox treats expression lines. Not to be confused with resting lines that appear when our face is not moving. 
How Long Will Botox Last
Injections typically last 3-6 months, results differ from patient to patient. Factors such as age and metabolism, to the unit amount and injection site, all play a role in determining how long treatment lasts. As your muscles attempt to contract over time, the Botox injectables will wear off and will need to be re-treated. However, if you are treating visible wrinkles, wrinkles will appear less severe over the course of continued treatment. 
What is Preventative Botox Care
Preventative care with Botox injections can keep wrinkles and signs of aging away. By using Botox early on, it can actually slow the aging process that typically shows first, on the face. Preventative care begins before the skin shows visible wrinkles and fine lines. When injecting prior to signs of aging, Botox can prolong the aging process by continuing to keep expression lines caused by the muscles, relaxed. It's important to stay current with your appointments to see the best results with your preventative care.
When To Start Preventative Botox
Why wait around for your face to show signs of aging when you can prevent the wrinkles and lines from appearing in the first place? Preventative Botox injections typically begin in your mid 20's to early 30's. It's best to begin injections when you first see the onset of expression lines showing. 
Side Effects of Botox
Bruising, tenderness, and bleeding at the injection site 

Muscle stiffness or neck pain 

Puffy, swollen, and dry eyes 

Blurred vision 

Headache 

Tiredness 
Why Preventative Botox Dallas, TX
Our Dallas, TX MedSpa offers a unique professional cosmetic experience while assuring you the most affordable treatment option. We offer both virtual and in-person complimentary consultations. At your appointment, you'll get information about how we offer treatment. Either in our professional, private medical spa or learning environment. 
Interested in learning more about our preventative Botox Dallas, TX treatments, or are you eager to schedule your consultation appointment? Click here to schedule today.