Profractional Laser Therapy Client Service Review Diane
Every month we like to highlight a client treatment testimonial to help you experience what a treatment is like. This month, we are featuring the Profractional Laser Treatment, and our client, a beautiful 43-year-old horse trainer named Diane. Diane had her first Profractional Laser Treatment 6 weeks ago.  We asked her to tell us a little bit about herself and what made her decide to try Profractional Laser Therapy. Here is Diane's story.
I turned 43 this past year, and when I looked in the mirror, I definitely did not look as young as I felt.  My appearance had finally caught up with my age after many years of being outdoors training horses.  One of my clients, (who has gorgeous skin by the way), referred me to National Laser Institute Med Spa.
PRE TREATMENT
When I went in for my free consultation, I met with Brooke, and she looked at my skin and asked me what my skin care goals were.  I just told her I want to look younger.  I wanted to get rid of wrinkles, and the sagging look my skin was starting to show.  She recommended Profractional Laser Therapy and explained the process to me and what to expect.  She also gave me a quote for $730! While this sounded expensive, Brooke told me that at other med spas and clinics Profractional Laser Therapy costs over $1000. But at National Laser Institute Med Spa,  the treatments cost less because of the training environment in the spa. I knew I was in the right place and was eager to get started so I booked my appointment for the following week.
THE TREATMENT
The day of my treatment was a Friday afternoon. I arrived to the med spa 45 minutes early and completed some paperwork.  Brooke greeted me with a smile and brought me to a spotless, state of the art treatment room.  I lay on a comfortable padded table, sort of like a massage table, and she applied a topical numbing cream to my face.  She dimmed the lights for me when she left the room. I was able to rest for about 30 minutes as the cream did its magic.
When Brooke returned, my skin was super numb and she started up the laser machine.  She told me the laser would pinpoint evenly-spaced laser beams deep into my skin. And then she gave me a device that I could use to blow cool air on my skin during the treatment.  As she started the treatment, Brooke described how the laser treats a fraction of the skin's deepest layers and the surrounding areas would be left untouched. The area targeted by the laser would cause my body to make more collagen deep below the surface layer of my skin and also tighten my skin and even out the color of my skin.
The laser zapped at my skin in a super controlled manner for about 15 minutes. After every couple of zaps, Brooke would pause to ask me how I was doing and if I needed a break.  I was fine and asked her to continue each time.  When it was over, I sat up and Brooke gave me a mirror to see my face.  I'm not going to kid with you – there was some blood.  But this was a normal side effect of the laser beaming deep into my skin.  Brooke assured me that now my skin would start to heal, and with that healing new collagen would form and my skin would start the transformation process.
POST TREATMENT
Brooke gave me an ice pack to take home with me.  I spent one day at home resting and was careful to follow the post care instructions Brooke gave to me.  I used a vinegar and water solution on my face every 4-6 hours as it healed.  I also used a light facial cleanser starting 24 hours after the treatment, along with a post laser lotion with a copper base to help heal and moisturize my skin.
Within 24 hours, I was ready to get out and see a movie with my girlfriend. While my face was still a little bit red, no one seemed to notice.  (I wore a hat just in case!)  Within about a week, my skin was glowing and looking so much better.  The wrinkles and acne scars that I had before I started the Profractional Laser Therapy have improved so much. I get told by people who haven't seen me in the past few months how beautiful my skin is and how much younger I look.   Thank you, National Laser Institute Med Spa for helping me take years off of my face!
Thank you Diane for telling us your story.  Indeed, Profractional Laser Therapy offers one of the most powerful anti aging skin treatments with the most dramatic results.  Downtime is dramatically reduced because non-treated sections surround treated sections, and the skin heals more quickly.
After 11 years as industry leaders, the National Laser Institute Med Spa has become known for its high quality and safety standards.  Aestheticians, nurses, and doctors travel from around the world to train and practice in our nationally acclaimed training and treatment facility. This unique feature enables National Laser Institute Medical Spa to offer the most cost-effective pricing in the industry.  Visit our anti-aging academy for deeply discounted rates on treatments or receive your treatment in our med spa by the experts that teach doctors, nurses and laser technicians privately. Become a beauty insider and reserve your appointment now!
To learn more about National Laser Institute Med Spa, and receive your free no obligation consultation, call 800.574.8377 or click here.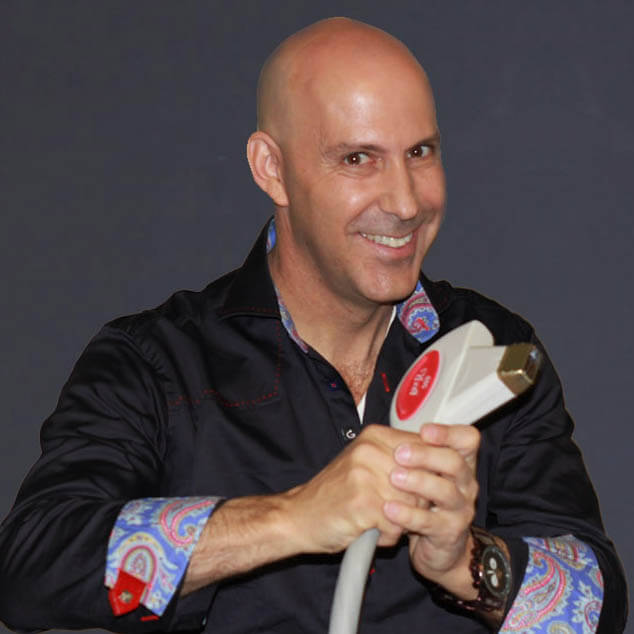 Louis Silberman
Louis J. Silberman is the CEO and Co-Founder of National Laser Institute, the pioneer of the medical aesthetics training industry and one of the largest educators in the country.