Quantashape Skin Tightening
Iconic Italian works of art like Botticelli's Venus or Michelangelo's David statue are indescribably beautiful.  Italians make beautiful things—and they also make things more beautiful.  In this culture of artistry, Italian-made QuantaShape is a prized European beauty technology.  National Laser Institute is pleased to announce it now offers QuantaShape skin tightening treatments at our Scottsdale and Dallas locations.
Quantashape Skin Tightening
QuantaShape skin tightening was developed in the Florentine Chianti hills with the highest of technological standards dedicated to body care and beauty.  FDA approved QuantaShape is a highly effective ultrasound device with a therapeutic massager that is approved for the temporary reduction of the appearance of cellulite via skin tightening.
The ideal candidate for a QuantaShape skin tightening treatment is a client who is at a good weight, but has a few areas that aren't as toned as they'd like despite good diet and exercise habits.  QuantaShape skin tightening heats the adipose cells with the ultrasound hand piece, and the lymphatic drainage and massage that follows is like a hot stone massage.
You should always want to feel comfortable and confident in your skin. Eliminate cellulite and tighten your skin today and show off your flawless figure with renewed confidence!  Take advantage of the safe and effective QuantaShape treatment by the experts at National Laser Institute.  Call 800.574.8377 or click here for your free consultation.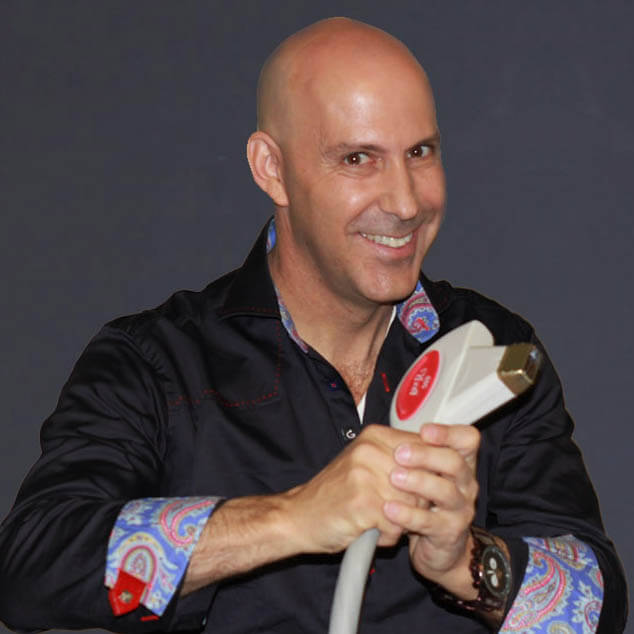 Louis Silberman
Louis J. Silberman is the CEO and Co-Founder of National Laser Institute, the pioneer of the medical aesthetics training industry and one of the largest educators in the country.