Get To Know Halo Fractional Laser
You are unique, from your skin type to your lifestyle, to your tolerance for downtime. Just like you, Halo Fractional Laser is unique and is the first of its kind.  Halo offers fully customized treatments for your skin type, tailored to the level of photodamage you may have, with very little pain or downtime.
Halo Fractional Laser is a hybrid device offering ablative and nonablative wavelengths to maximize your skin rejuvenation in a single treatment. The combination of ablative and nonablative functions in a single treatment will provide you with dramatic results.
You Can Have It All With HALO Fractional Laser
Halo's hybrid nature can also provide you with separate treatments for the quick-healing top layer of your skin and the slow-healing deeper layers of your skin.  Its intelligent energy delivery along with customizable optimized settings ensures optimal rejuvenation results for your skin.
We caught up with Ann in Admissions at National Laser Institute. She experienced Halo for the first time last week.  We asked her to give us her experience in a nutshell. Here's what she had to say:  "It didn't hurt because of the numbing gel that was applied 30 minutes before my treatment.  Afterwards, it felt like a sunburn.  But my skin has visibly recovered in about 3-4 days."  It has been one week since Ann's treatment and her skin looks stunning.  She is very happy with the results and can't wait to see even more changes over the next few months.
Get to Know Halo Fractional Laser
When you get to know Halo, you will find it dramatically improves both the surface layer and the deeper layers of your skin.  Halo Fractional Laser diminishes hyperpigmentation and rejuvenates the tone and texture of your skin.  Halo also diminishes scars, stretch marks, and increases collagen production.
Compared with other more invasive treatments, Halo has minimal downtime. You will only need to plan for 2-3 days of downtime.  If you work during the week, we recommend you schedule your Halo Fractional Laser treatment for a Friday afternoon and make sure to keep your social calendar free for the weekend.
You can have it all with HALO Fractional Laser at National Laser Institute Med Spa!  Trust our certified physicians, nurses, aestheticians and laser technicians to create your dream results using the Gold Standard in innovative aesthetic techniques.  We invite you to visit our anti aging academy for deeply discounted rates on treatments or receive your treatment in our med spa by experts who train doctors, nurses, and laser technicians privately.
We invite you to become a beauty insider at National Laser Institute Med Spa.  Call 800.574.8377 or click here for your complimentary consultation.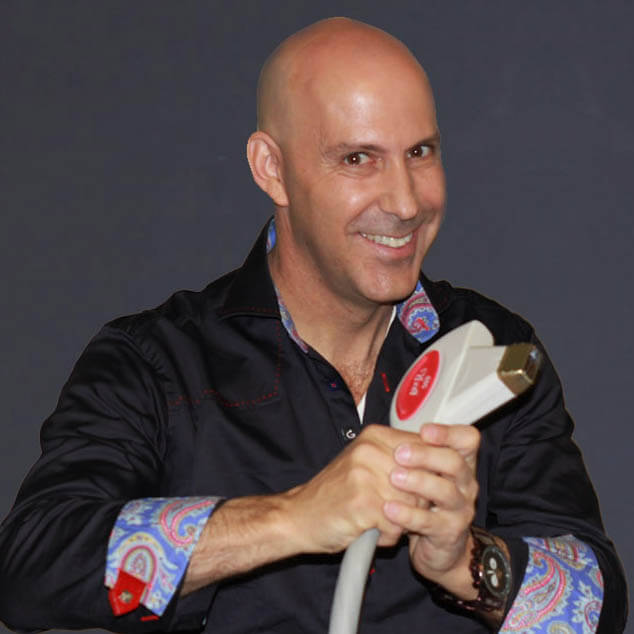 Louis Silberman
Louis J. Silberman is the CEO and Co-Founder of National Laser Institute, the pioneer of the medical aesthetics training industry and one of the largest educators in the country.