Remove Cellulite

Remove Cellulite
If you're noticing you could use a bit of smoothing out in certain areas, Velashape may be for you! Velashape is a cellulite reduction treatment that safely and effectively lessens lumpy and puckered skin. Remove cellulite and feel like your most confident self!
Velashape is one of the simplest ways to eliminate that "orange peel" appearance. It's also a body contouring procedure as well! This service not only helps to even out the skin, but it also reshapes the areas affected by cellulite. You can diminish those fat cells while trimming down your tummy, thighs, and waistline. People everywhere are achieving their best selves with this life-enhancing treatment.
How Velashape Works
Velashape works by using a combination of heat and a vacuum-like effect to increase your metabolism. A faster metabolism reduces fat as well as stimulates the lymphatic system, which drains your body of those unwanted cellulite cells. Up to an inch of the targeted circumference may be reduced with this state-of-the-art procedure. Remove cellulite and feel amazing slipping into any article of clothing this year!
This procedure also stimulates the growth of superior collagen and elastin. Velashape shows noticeable results in the localized reduction of body volume and lumpy flesh. Additionally, improving the structure, tone, and texture of your skin. With bi-polar radiofrequency technology, infrared light, and massage methods, we can smooth out the dimpled skin, with no downtime or incisions.
Schedule Velashape Today
Say goodbye to that orange peel skin and experience the results that Velashape cellulite reduction has to offer. Discover this and other body contouring services and procedures we provide. We would be happy to help find what is best for you, your skin, and your body type. Visit here to view a full list of our other services offered for a more confident self. Whether you wish to remove cellulite, improve your skin, or begin anti-aging facials, we are here to help you! 
Call us at 800-851-0969 or click here to receive a complimentary consultation with one of our skilled skin care technicians. Our experienced staff would be happy to assist you further with any additional questions you may have. Get started on your Velashape journey today and get the smooth, sleek skin you have always wanted.
Our Institute
The National Laser Institute and Med Spa would like to invite you to visit our training institute for highly discounted rates of up to 80% off retail pricing. You may also receive your treatment by the masters who teach doctors and nurses in our private med spa facility. The professionals, as well as the trainees, are trusted by our Beauty Insiders to safely and effectively perform the latest in medical aesthetic treatments.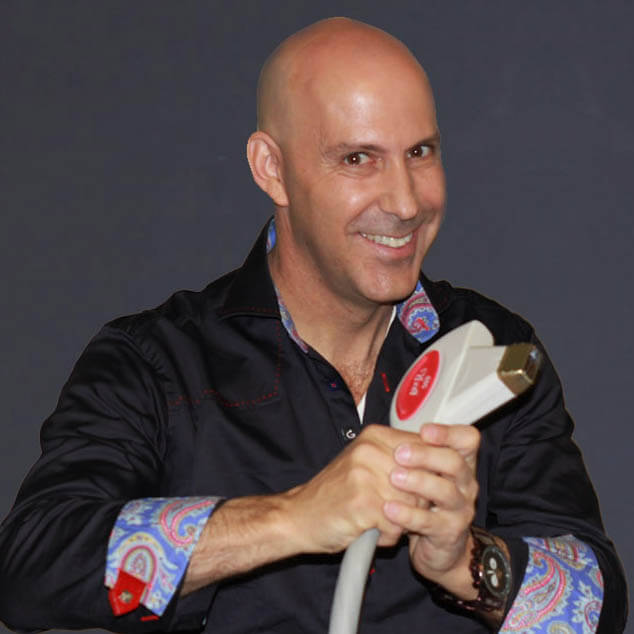 Louis Silberman
Louis J. Silberman is the CEO and Co-Founder of National Laser Institute, the pioneer of the medical aesthetics training industry and one of the largest educators in the country.