Rhonda Allison Pumpkin Cleanser
Pumpkin is nature's natural collagen. It contains the most potent content of organically occurring vitamin A and beta carotene of any other fruit and naturally protects skin from UV rays due to its high zinc composition. Rhonda Allison Pumpkin Cleanser is gentle enough for ultra sensitive skin, but cleanses deeply for normal to oily skin types. It removes toxins that are stuck deep in pores and neutralizes free radicals.
Rhonda Allison Pumpkin Cleanser
This creamy cleanser contains lactic acid to hydrate your skin and encourage exfoliation. It's also made from an ultra-mild, natural sugar-based, sulfate-free surfactant that helps boost the effectiveness of the lactic acid. Super antioxidant, beta carotene, increases cell turnover and protects skin from photo-damage. The signature ingredient, pumpkin seed oil, is a valuable source for vitamin A & C, zinc and beta carotene. Ginger root oil is high in antioxidants and treats inflammation. Clove leaf oil provides antioxidant and antiseptic support. Cinnamomum cassia leaf oil contains antibacterial and anti fungal properties and stimulates and tightens skin.
Celebrate the fall at the National Laser Institute Med Spa with Rhonda Allison Pumpkin Cleanser.  Replenish dry summer skin with all the benefits of pumpkin. Ask our skin care experts about receiving a Pumpkin Refresher Treatment today, featuring our Pumpkin Cleanser and Pumpkin Parfait Enzyme.
In addition to the Rhonda Allison product line, the National Laser Institute Med Spa offers a variety of medical-grade skin rejuvenation products for a radiant complexion such as SkinMedica and PCA Skincare which go hand-in-hand with our advanced cosmetic laser, radiofrequency, and IPL services. To find out what product or service would be the best fit for your skin, call 800.851.0969 or click here and receive a free consultation with one of our expert skin care specialists.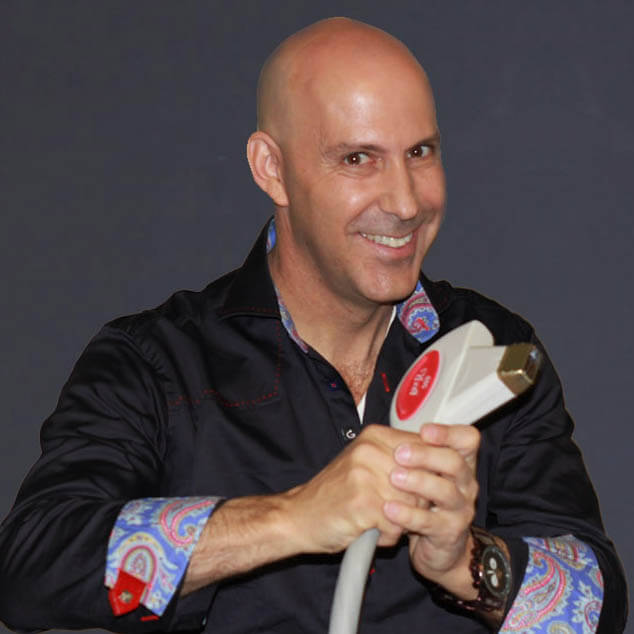 Louis Silberman
Louis J. Silberman is the CEO and Co-Founder of National Laser Institute, the pioneer of the medical aesthetics training industry and one of the largest educators in the country.