How to Safely Reduce Large Pores
Large pores are predetermined by genetics, and also past injury to your skin from acne.  But that does not mean you have to live with large pores. In today's blog, we reveal the best in-office and at-home treatment plan to help you safely reduce large pores to get the skin you want with the least amount of downtime to achieve great results.
When you resurface your skin with both chemical peels and ablative laser treatments, timing of these treatments matters to safely maximize results.  With medium depth and deep peels, the acid coats the skin and the lumen of the pore. It exfoliates the skin within the pore and the surface of the skin.
In-Office Medical Grade Chemical Peels Before Laser Treatments
Depending on the depth and type of chemical peel, you will need to wait two weeks to heal to get your laser treatment. If all side effects of inflammation have resolved and there are no signs of increased pigmentation, you will be able to receive laser therapy.
In-Office Medical Grade Chemical Peels After Laser Treatments
Your collagen will continue to increase for 3 to 6 months after your ablative laser resurfacing treatment.  To maintain the results of your laser treatment, chemical peels are an excellent way to continue to stimulate collagen production.  These can be started 3 months after your laser treatment.  
At-Home Use of Medical Grade Topical Retinoids & Hydroxy Acids
Chemical peels will temporarily reduce the size of large pores because of swelling within the pores. But, eventually pore size will return. This is why it is important to implement an at-home regimen with topical retinoids and alpha and beta hydroxy acids on the skin daily.  By applying these topical products to your skin, the debris within the pores will be cleaned out and your pores will appear smaller.  In other words, the key is to maintain exfoliation of your pores daily to visibly reduce the appearance of large pores.
We invite you to invest in your skin so you can get the skin of your dreams.  You can trust the experts at the National Laser Institute Med Spa to provide you with the safest, optimal treatment plan customized to your skin type and concerns.  Please call 800.574.8377 or click here for your complimentary consultation with one of our medical aesthetics staff.  It's never too late to invest in your skin.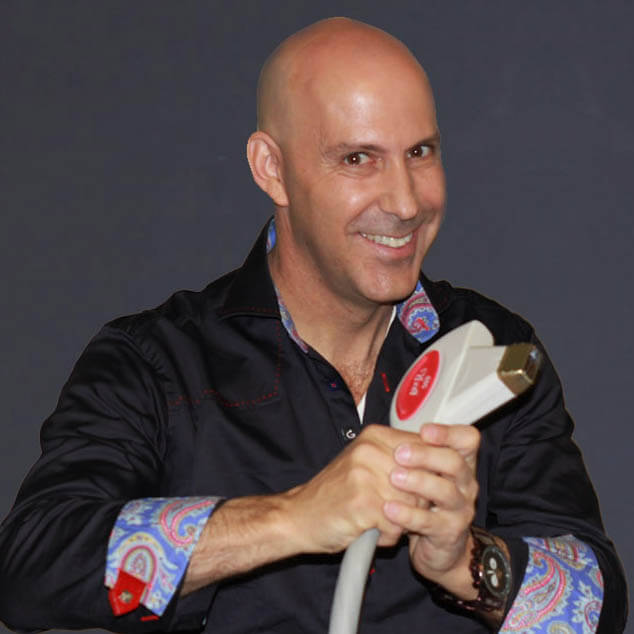 Louis Silberman
Louis J. Silberman is the CEO and Co-Founder of National Laser Institute, the pioneer of the medical aesthetics training industry and one of the largest educators in the country.