SkinMedica Scar Recovery Gel
A scar is a mark left on your skin after an injury heals. When you injure your skin — by accident or from a surgery — your body works to repair the wound. It is possible to revise scars so that they are not as visible, but more difficult to remove them completely.
Whether you've got new or old scars, SkinMedica Scar Recovery Gel offers proven results based in science. SkinMedica Scar Recovery softens and minimizes the appearance of scars that are red or pink. This gel contains Centelline™, a synergistic complex comprising Centella asiatica, Bulbine frutescens and Oleuropein.
SkinMedica Scar Recovery Gel
Apply SkinMedica Scar Recovery Gel directly to scars, on smaller incisions and everyday cuts.  You can apply SkinMedica Scar Recovery Gel morning and evening after the wound has healed. Use should continue until the scar appears flat and white without redness.
SkinMedica products are founded on decades of scientific research and innovative breakthroughs. SkinMedica professional skin care products are the result of almost two decades of research and clinical experience. SkinMedica scientists are continually working on new formulations and clinically testing our products to provide the next breakthrough in skin care.
The National Laser Institute Med Spa offers a variety of medical-grade skin rejuvenation products for a radiant complexion. Many of these products go hand-in-hand with our advanced cosmetic laser, radiofrequency, and Intense Pulsed Light services. You can visit our training institute for deeply discounted rates on treatments. Or you can receive your treatments privately in our med spa by the experts that teach doctors, nurses, and laser techs how to perform laser and injectable treatments.
To find out what SkinMedica product or service would be the best fit for your skin, call 800.851.0969 or click here and receive a free consultation with one of our expert skin care specialists. Ask us about the benefits of SkinMedica Scar Recovery Gel and what it can do for your skin.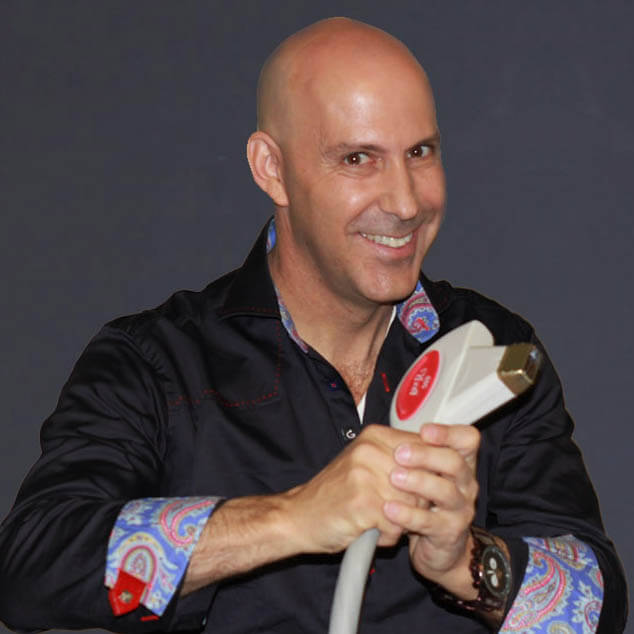 Louis Silberman
Louis J. Silberman is the CEO and Co-Founder of National Laser Institute, the pioneer of the medical aesthetics training industry and one of the largest educators in the country.