Your Botox Treatment in Phoenix
The Botox craze is upon us. Over the last decade, Botox cosmetic has worked it's way up to the #1 nonsurgical cosmetic treatment in the United States with over 6 million treatments performed within the last year. People have taken an interest in Botox because it is a very quick treatment that requires no downtime and gives results that are smooth and naturally appearing.
At NLI Med Spa, we are dedicated to providing you with quality Botox treatments customized around your skin care concerns and overall goals. Our medical professionals have been in the medical aesthetic industry for years and treat clients daily, giving them the end result they truly desire.
About Botox
Botox as a cosmetic was approved by the FDA in 2002 and is also used for medical situations, such as excessive sweating, twitching, and migraines. Botox is one of the most studied nonsurgical cosmetic treatments and has been used on millions of people over the last decade.
How Botox Works
As a cosmetic treatment, Botox works by injecting a very fine needle into your skin that it targeted at specific muscles that are causing your wrinkles. When the Botox is released into the muscle, it temporarily prevents it from contracting. When these targeted muscles cannot contract, they are forced to relax which is what creates the smoother, natural and youthful look.
What Botox Treats
The common areas include:
Crow's feet

Brow lines

Forehead lines
How Much Botox Do I Need?
It really just depends on what you would like to correct. Some people need 2-5 unites, and some need 50-60. Each person is unique!
NLI Med Spa as Elite Allergen Partner
Why choose NLI Med Spa as your #1 Botox provider? NLI Med Spa has achieved an elite Top 50 ALLERGAN PARTNER PRIVILEGES® status. This demonstrates our dedicated to client care and loyalty to Allergan aesthetics products. We provide you with 100% quality products and 100% quality customer service from beginning to end.
Botox Phoenix at NLI Med Spa
Botox Phoenix locations can be found at NLI Med Spa. Our team of medical professionals are committed to all your skin care needs as well as the quality experience. Within a lunch hour, you can be in and out of your Botox appointment with 0 downtime and results that reveal almost immediately.
NLI Med Spa is the leader in the medical aesthetic industry and has received many outstanding reviews. To learn more about Botox Phoenix treatments or locations, please call 480.290.7333.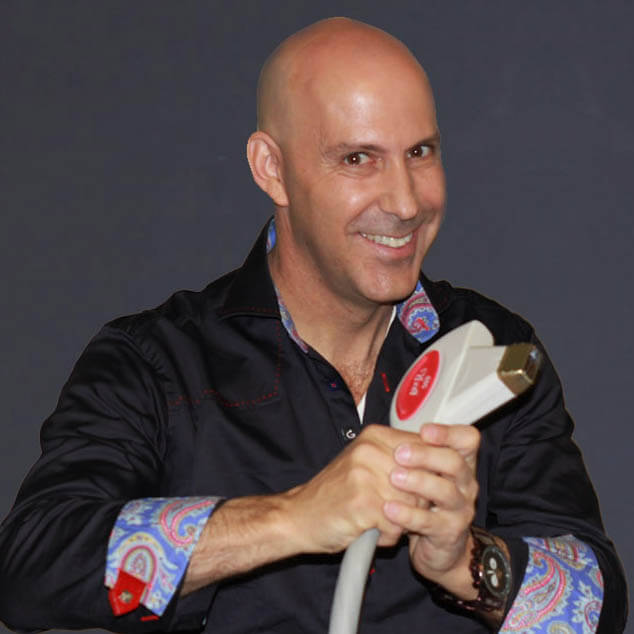 Louis Silberman
Louis J. Silberman is the CEO and Co-Founder of National Laser Institute, the pioneer of the medical aesthetics training industry and one of the largest educators in the country.