Thanksgiving Contest $2000 Value!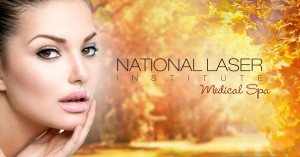 Thanksgiving is great, but we can do without the turkey neck!
Thanksgiving, to be truly thanksgiving, is first thanks, then giving.   So in the spirit of Thanksgiving, tell us what you are thankful for and we will give the lucky winner a neck rejuvenation package worth $2000!
What does Thanksgiving mean to you? For most, it's all about families coming together and reflecting on what they're most thankful for all while enjoying delicious food. Let's be honest, who doesn't LOVE Thanksgiving?! It's definitely one of our favorite times of the year here at National Laser Institute Med Spa.
The only downside is the high caloric decadence lurking around every corner that can cause the dreaded "turkey neck" to make a surprise appearance.  Let us know what you're most thankful for, and the winner will be able to add a smooth, rejuvenated neck to their thankful list!
Here's How To Enter:
-Fill out our entry form
-Like our Facebook page
-& post what you're most thankful for on our Facebook wall! 
The winner will be selected December 1st and will receive the following package worth over $2000!
-1 eLight Skin Tightening Treatment
-1 Photofacial
-1 Halo Hybrid Skin Resurfacing Treatment