Top Anti Aging Treatments of 2015
As the new year begins self improvement makes it's way to the top of many people's todo list. Self improvement is the theme of the season!
Now more then ever women and men from all walks of life are turning to noninvasive anti aging treatments for self improvement. Dramatic innovations in laser treatments and dermal fillers have been the driving force behind this rising trend. With little to no down time this self improvement method can easily be scheduled on your lunch break.
 Here's what's trending for the best anti aging treatments of 2015
Join the Movement 
Medical professionals have seen steady growth in juvederm fillers and noninvasive laser treatments. The National Laser Institute Med Spa predicts 2015 to be a record setting year for first time users. With growing comfort level and increased consumer awareness cosmetic treatments no longer have the same stigma as they did a decade ago. Many physicians now consider cosmetic treatments to be extremely helpful in maintaining healthy psychological well-being.
Bro-tox
Bros don't let bros age prematurely. The everlasting "Bro Code" has joined in on the Botox movement. The American Society of Plastic Surgeons (ASPS) reported a 6% growth in men utilizing Brotox to maintain their youthful appearance. 
Dermal Fillers
This might be the most exciting treatment option of the year. In 2014 there was an astounding 13% growth in dermal fillers. Dermal fillers might be the best option to combat early signs of aging and maintaining a youthful appearance. Loss of volume is the real issue in aging skin. As people age they loose subcutaneous fat resulting in a more skeletal appearance.  Injection fillers can be strategically applied to the cheeks, lips, and even hands. With all of the new dermal fillers on the market face lifts may become a thing of the past. Fillers offer a wonderful alternative to face lifts, often with a more natural look and over all better result. Best of all there is no down time with this procedure.
Complex Perfecting Photofacials 
This collagen boosting wonder is currently the number one treatment at National Laser Institute  Med Spa. Photofacials can dramatically reduce the appearance of irregular pigmentation including sun damage, age spots, freckles, and rosacea. This laser skin resurfacing treatment uses intense pulsed lights (IPL) The intense lasers penetrate the skin and are absorbed by the irregularly pigmented skin. Photofacials are also effective in reducing the size of enlarged pores and improve the complexion of acne-plagued skin.
Don't Neglect the Neck… or Hands 
In the words of the beloved late Joan Rivers "You can hide a lot of things, but the hands always give it away." A youthful appearance is not constricted to the face. Our hands and neck are constantly exposed to UVA sunlight and if you enjoy gel manicures UV lamps can also speed up the aging process of your hands. The same intense pulsed lights (IPL) used for photofacials can be applied to neck. The results are amazing can take years off of your appearance. Nothing is worse than skeletal hands. Dermal fillers can be added to the top of hands for a more youthful and feminine look. 
It may be 2015 but your skin doesn't have to show it, start turning back the clock to a more youthful you. National Laser Institute Med Spa is a critically acclaimed and a national leader in the med spa industry. Leading nurses, doctors, other medical professionals are on staff to assist and inform you of all your treatment options. Please call our friendly staff today for more information 800.574.8377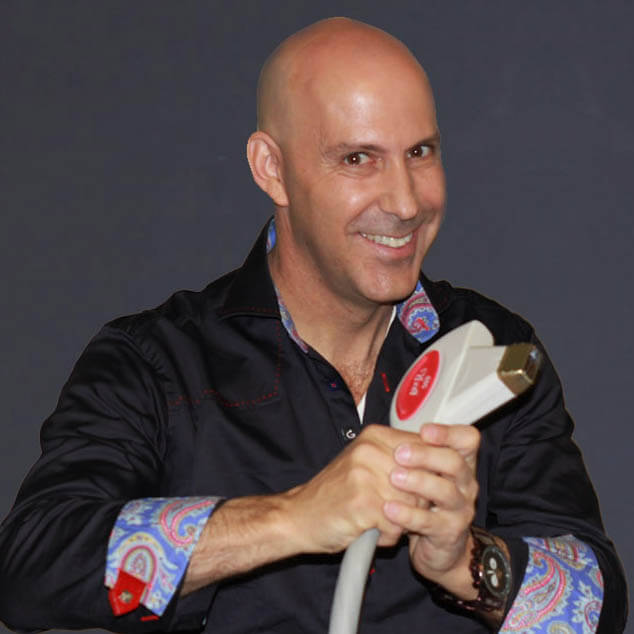 Louis Silberman
Louis J. Silberman is the CEO and Co-Founder of National Laser Institute, the pioneer of the medical aesthetics training industry and one of the largest educators in the country.