What is eMatrix

What is eMatrix
The eMatrix treatment is a non-invasive, resurfacing procedure that boosts collagen production at the source. By using revolutionary pin-pointed energy, we are able to reach the deeper layers of the epidermis without greatly affecting the surface. Because the skin is healing from the inside out, you are able to obtain results that are similar to the more aggressive and invasive procedures. So what is eMatrix? It's a skin procedure that brightens and tightens; reducing wrinkles, fine lines, scars, and even stretch marks.
eMatrix Focal Tip Benefits
Reduces fine lines and wrinkles
Plumps sagging skin
Rejuvenation of the delicate eye area
Decreases puffiness
Produces new collagen and elastin
Boosts cell replacement
eMatrix skin rejuvenation is safe for any and all skin types. A few days following the treatment, you will see an overall improvement in the tone and texture of your complexion. Anywhere from three to six eMatrix procedures may be recommended. Depending on your desired results, and the current condition of your skin, more or fewer sessions may be needed.
This FDA approved skin rejuvenating treatment uses radio-frequency waves to generate deep dermal heating that induces collagen production. The energy creates a controlled injury to encourage a healing reaction that will tighten up your skin texture, and brighten your skin tone.
After some minimal peeling, you will notice an improvement in the overall tone and texture of your skin. Most of our Beauty Insiders notice the most dramatic results about two months after their first treatment. For optimal tightening and wrinkle reduction, your aesthetician may recommend treatments about every four to six weeks. The use of sunscreen is recommended for in-between visits.
Our Facility 
So what is eMatrix? It is your new summer go-to procedure for glowing skin. The National Laser Institute's eMatrix treatment is personalized based on your skin type and overall goals.
Whether you wish to remove dark under-eye circles or other blemishes, we would love to assist you in reaching your dream skin. Before your session, one of our professional medical aestheticians will consult with you and give you a customized skin care experience. Receive a free consultation by calling 800-851-0969 or clicking here.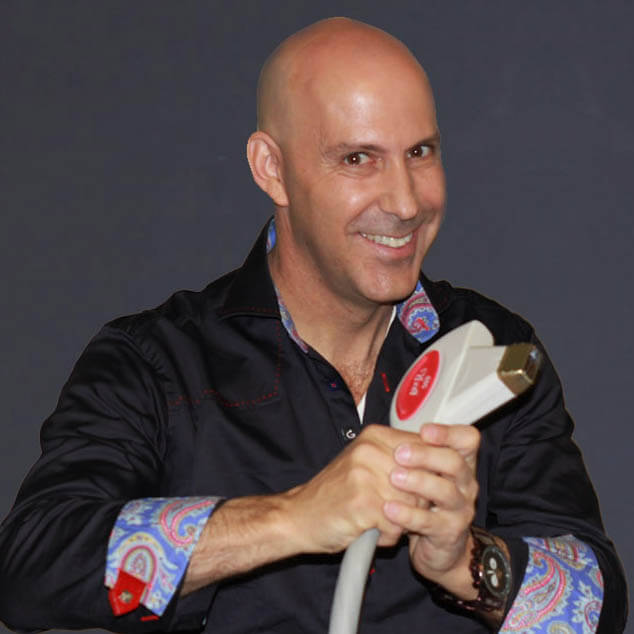 Louis Silberman
Louis J. Silberman is the CEO and Co-Founder of National Laser Institute, the pioneer of the medical aesthetics training industry and one of the largest educators in the country.