50 Shades of Red Flashback
You may remember our 50 Shades of Red article about Ashley who experienced her first Sciton Microlaser Peel this past July.  Ashley had some acne and pore size concerns that she wanted to correct.  In our vlog today, we will feature Ashley's treatment with our very own, Jan Treinan, RN, CLT, who teaches nurses and physicians from around the world how to safely and effectively administer laser treatments as well as Botox, fillers, and Sclerotherapy.  We will also show you what makes the Sciton Microlaser Peel different from the Co2 Laser treatment.   
Sciton Microlaser Peel Vs. Co2 Laser Treatment
Our peel uses the 2940 Erbium Yag laser which targets water better than the Co2 laser. The results of the peel are better and there is less down time as well.  
"Our laser targets the water underneath the skin to create collagen which will tone and retexturize the skin.  The Sciton Microlaser Peel will not only resurface the top layer of the skin, it will target the tissue below the skin. The more collagen you have, the fewer fine lines and wrinkles you will have," said Jan.
I asked Ashley about her past experience with the Co2 laser treatment. She replied, "I've worked in dermatologists offices and medspas for many years… With the Co2 laser, the patient looks really scary for about 2 weeks. There's major downtime and you can't go to work. So if there's something with similar results but with less downtime, that's amazing."
This is exactly what the peel offers. The results are better, there is less downtime, and it's safer.
The Sciton Microlaser Peel Treatment
Jan started Ashley's treatment with a 10-micron test spot and waited 30 seconds to see how her skin would react to the laser.  Ashley's skin could handle a more aggressive setting, so Jan increased the settings and gave Ashley a 15-micron test spot.  Ashley's skin responded well and on a scale of 1-10 her pain level was at only a .5 out of 10.  
This is an ablative treatment which means we are creating a controlled injury to the skin. The more aggressive you can get with the Microlaser Peel, the better the results you will see.  To make sure Ashley received the optimal level of treatment, Jan decided to perform a third test spot at 20-microns.  Ashley's pain tolerance went from a .5/10 to a 1/10 on the final test spot. Regarding the pain, she said, "It's nothing – anyone can do it."
20 microns was the optimal setting for Ashley's Microlaser Peel treatment. Jan completed the procedure at this setting and the treatment was completed in less than 20 minutes.  Ashley only had one week of downtime.  
"I just rehydrated by drinking a ton of water, and I felt like I had a sunburn.  Jan used sterile water and Colhy Gel to help cool me down post procedure to help my skin heal more quickly," said Ashley.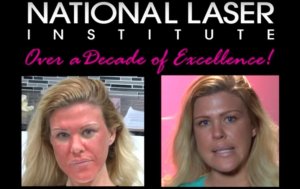 As you can see from the images above – Ashley's skin healed beautifully with minimal downtime.  The first image is immediately following her Sciton Microlaser Peel treatment.  While the second image is from just one week after she received her Sciton Microlaser Peel treatment!
The Sciton Microlaser Peel was like a time machine for Ashley's skin.  It offered major skin rejuvenation without the downtime of a Co2 laser treatment.  It provided Ashley with beautiful results.
If you are looking to achieve major skin rejuvenation without the downtime of a Co2 laser treatment, the Sciton Microlaser Peel could be just what the doctor ordered. We invite you to the National Laser Institute Med Spa for your complimentary consultation.  Please call 800.574.8377 to speak with one of our expert skin care specialists or click here to reserve your appointment online.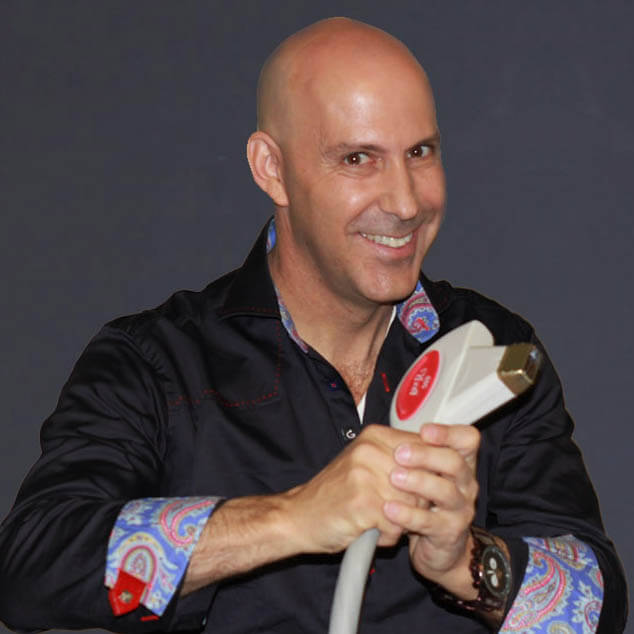 Louis Silberman
Louis J. Silberman is the CEO and Co-Founder of National Laser Institute, the pioneer of the medical aesthetics training industry and one of the largest educators in the country.