Aesthetician's Top Picks: Lytera
Every wonder how aestheticians keep their skin looking flawless?
The aestheticians at The National Laser Institute Med Spa are giving away all of their medicine cabinet secrets! They have pulled the ultimate must have anti-aging and skin correcting products. 
Over the next few months aestheticians from The National Laser Institute Med Spa will divulge their expert advice and their most prized medicine cabinet possessions. As if that's not exciting enough The National Laser Institute Med Spa will also have exclusive offers on each product. 
Skin Improvement Weather
While the our western hemisphere turns away from the sun's harmful rays aestheticians dub February as prime skin improvement weather. The sun can wreak havoc on your skin, causing sun spots and worsening acne scars. Aestheticians list sun exposer as the biggest contributor to skin damage, especially if you live in one of America's most wrinkled cities. Don't let troublesome sun spots ruin your complexion. 
Finally dark spots have met their match! Board certified aesthetician, Brooke Bangart raves, "SkinMedica's LYTERA® Skin Brightening Complex will give you a luminous complexion!". It uses SkinMedica's patented CalmPlex™serum to diminish dark spots. A patented non-hydroquinone blend of vitamin C, licorice root extract and niacinamide that evens skin tone and reduces the appearance of dark spots. LYTERA® was voted number one dark spot corrector by InStyle and Cosmo and is clinically proven to brighten skin. LYTERA® is a melanin suppressant that is equivalent to a 4% hydroquinone and safe on all skin types.
For the entire month of February The National Laser Institute Med Spa is offering a 10% discount on LYTERA® Skin Brightening Complex when you visit or call one of our spas. To order please call 800.574.8377.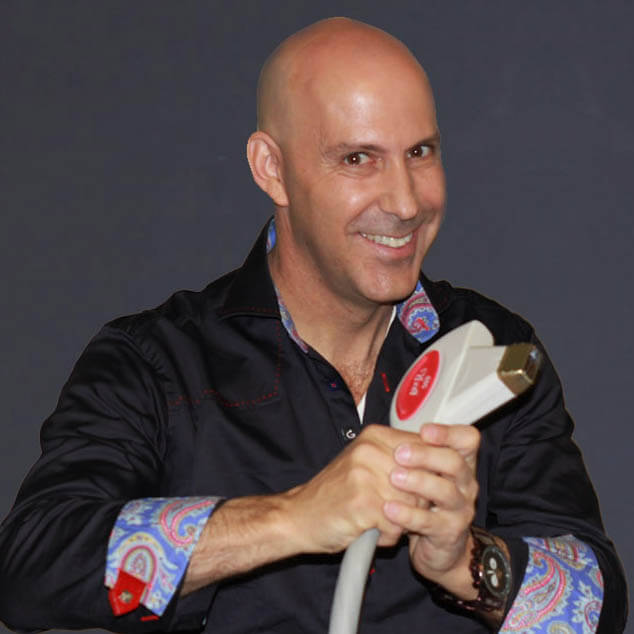 Louis Silberman
Louis J. Silberman is the CEO and Co-Founder of National Laser Institute, the pioneer of the medical aesthetics training industry and one of the largest educators in the country.