Introducing HALO Hybrid Fractional Laser
Get the best of both worlds: ablative results with non-ablative downtime.  We are pleased to announce the National Laser Institute now offers HALO Hybrid Fractional Laser, the world's first and only hybrid fractional laser by Sciton. The HALO Hybrid Fractional Laser applies customizable non-ablative and ablative wavelengths in a single pass to maximize results and diminish downtime.
Introducing HALO Hybrid Fractional Laser
"Halo changes the paradigm," said clinical investigator Chris Robb, MD, PhD. "The unique dual wavelengths deliver an unprecedented ability to customize treatments for each individual. Every patient has different needs in terms of sun damage and downtime. With Halo, I can finally have the best of both non-ablative and ablative wavelengths. I can precisely dial in the exact treatment patients need for amazing results within the desired downtime."
HALO Hybrid Fractional Laser delivers both ablative and non-ablative wavelengths to the same or different microscopic treatment areas to provide ablative results. This gives the HALO Hybrid Fractional Laser the unique capability to provide simultaneous treatments for the top layer of skin, which heals quickly, and the lower layers of skin which rebuild more slowly over time.
HALO Hybrid Fractional Laser calculates the precise amount of energy needed to complete a safe and effective treatment. Intelligent energy delivery, combined with Dynamic Thermal Optimization, ensures precise and even treatments.The benefits of a HALO Hybrid Fractional Laser treatment include pigmentation in both the upper layer and the deeper layers of the skin including the tone and texture of the skin.
National Laser Institute is leading the anti-aging revolution as the premier education facility in the country, training physicians and nurses from all over the world in advanced medical aesthetic technologies including laser, IPL, and cosmetic injectables. We are recognized across the U.S. and around the globe as the gold standard of education in the cosmetic laser and medical aesthetics industry. National Laser Institute pioneered the industry with cosmetic laser and injectables training courses over a decade ago.  Visit our training institute for deeply discounted rates on treatments or receive your treatment in our med spa by the experts that teach doctors, nurses, and laser technicians privately.
We invite you to experience the HALO Hybrid Fractional Laser at the National Laser Institute. Call 800.574.8377 or click here for your free consultation. Become a beauty insider and reserve your appointment now!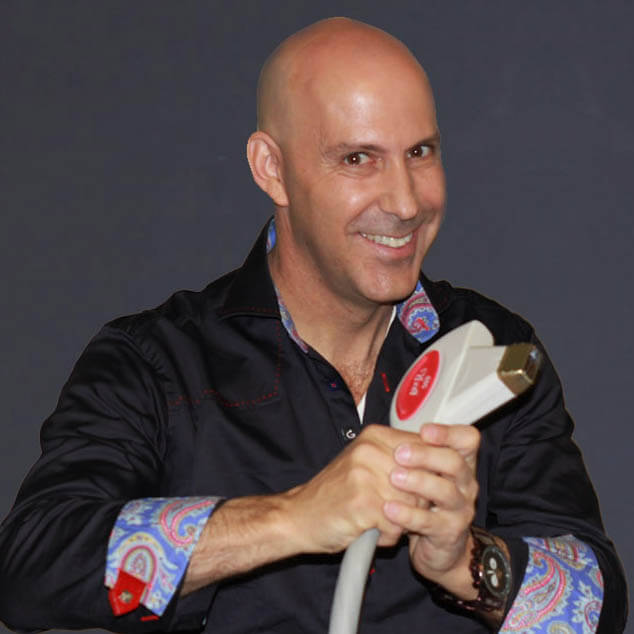 Louis Silberman
Louis J. Silberman is the CEO and Co-Founder of National Laser Institute, the pioneer of the medical aesthetics training industry and one of the largest educators in the country.