Get the Ultimate Wedding Day Skin Glow With Oxygen Facial
When your skin glows, you naturally feel more confident.  This feeling is the way every bride should feel on her special day. If achieving a pre-wedding glow is on your to-do list for your big day, experience an Oxygen facial, the same treatment the celebrities choose before their red carpet events!
If you don't have the luxury of waiting 3 weeks for a product to work, and your wedding is right around the corner, this is the perfect solution for you. Your skin will look incredible for about seven days which will take you through your honeymoon!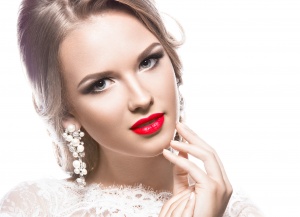 Get the Ultimate Wedding Day Skin Glow With Oxygen Facial
The Oxygen Facial is safe for all skin types.  It revitalizes and freshens your complexion.  Adding the Oxygen Facial to your pre-wedding schedule will soothe and nourish, regenerate and refresh your skin naturally like no other treatment!
The benefits of the Oxygen Facial plumps fine lines and wrinkles as your skin is given the oxygen and nutrients it needs. Gentle hyperbaric pressure infuses your skin directly with pure oxygen, hyaluronic acid and rich serums of vitamins A, C and E.  Old cells are rejuvenated, new cell growth is stimulated and your skin will feel smoother, firmer and younger. 
We invite you to visit the National Laser Institute Med Spa to enhance the beauty of your skin.  Visit our anti-aging academy for deeply discounted rates on treatments or receive your treatment in our med spa by the experts that teach doctors, nurses and laser technicians privately.
Call 800.574.8377 or click here and receive your complimentary consultation with one of our expert skin care specialists. Become a beauty insider and reserve your appointment now! Experience the Intraceutical Oxygen Facial at National Laser Institute Med Spa.