Intraceutical Oxygen Facial
Everybody knows celebrities have a stockpile of secrets to get red-carpet-ready and picture-perfect. Apart from the plastic surgery tweaks and Juvederm jabs, one of the best celebrity beauty secrets is the Intraceutical Oxygen Facial.  Celebrities swear by it and some even own the $14,200 Intraceutical Oxygen Facial machine!
At the National Laser Institute Med Spa, our Intraceutical Oxygen Facial involves a pressurized stream of oxygen which delivers active ingredients like hyaluronic acid, antioxidants, and peptides to nourish, plump, and make your skin glow.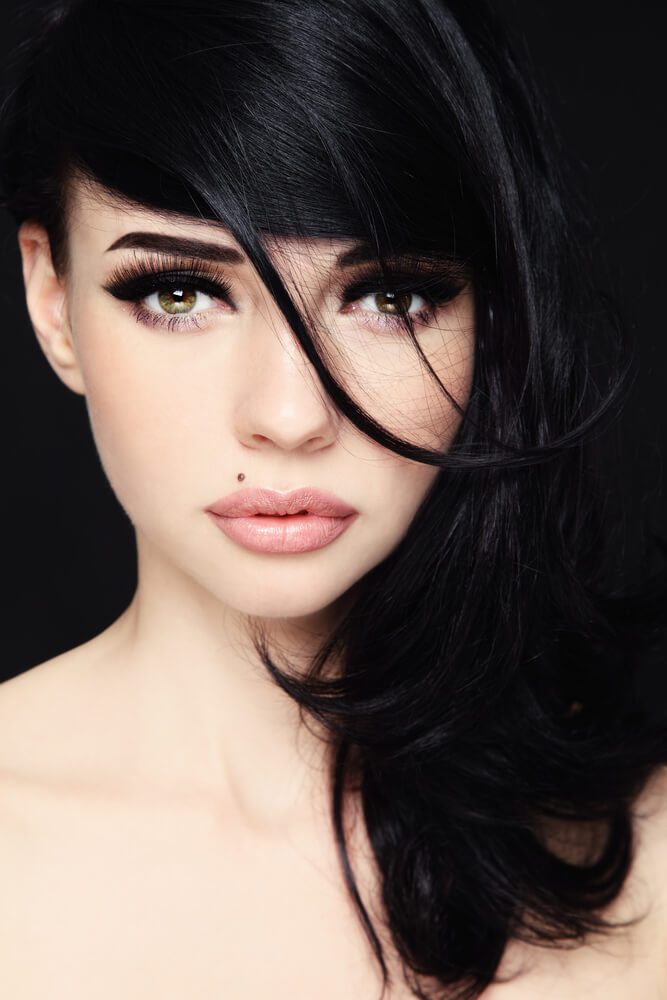 What Is An Intraceutical Oxygen Facial?
Intraceuticals is an Australian company that invented the treatment in 2002 and still has the largest share of the oxygen facial market. With the Intraceutical technology, oxygen under pressure  non-invasively delivers a special serum with low molecular weights of hyaluronic acid to the skin. There are no side effects and it's safe for all ages and skin types.
The Intraceutical Oxygen Facial is a no-nonsense, results-oriented treatment. Your aesthetician will first cleanse and exfoliate your skin.  Then he or she will analyze your skin to tailor the infusion serum to your skin. There are four infusion serum options. Each infusion serum features a targeted blend of hyaluronic acid, botanical extracts, antioxidants, peptides or vitamins:
Rejuvenate diminishes the appearance of fine lines and wrinkles while increasing hydration.
Opulence helps uneven skin tone look brighter and more luminous.
Clarity calms acne while restoring moisture balance and defending against breakouts.
Atoxelene softens and firms expression lines, defines the eye contour and plumps the lips.
Hyaluronic acid is the vital element as it attracts and binds moisture, helping your skin look firmer and more hydrated.  The infusion serum will first be sprayed on your skin and then the oxygen will be delivered with a wand that looks similar to a professional makeup airbrush applicator.  The wand transmits a flow of 90-95% oxygen under hyperbaric pressure.
Oxygen will enhance serum absorption so your skin will get more benefit from the serum infusion.  The oxygen puts the glacial into the facial as it also has a cooling, calming effect.  The oxygen feels like a blast of cold air on the skin with a gentle pressure. The whole process takes about 30-60 minutes.
Benefits of an Intraceutical Oxygen Facial
So does the oxygen facial actually work? Yes! It's instant gratification. Your skin will be more hydrated, tighter, smoother, plumper, firmer, evenly colored and toned.  Keep in mind the Intraceutical Oxygen Facial is a great supplement to interventions that produce more dramatic and longer-lasting results.
If you don't have the luxury of waiting 3 weeks for a product to work, and your special event is right around the corner, this is the perfect solution for you. Your skin will look incredible for about seven days—which is perfect if you're doing it for a special occasion like a wedding, a school reunion, a series of parties, or anything else that requires your complexion to be in tip-top shape.
Experience the Intraceutical Oxygen Facial at the National Laser Institute Med Spa!  We've got the insider secret on how you can get luxe beauty for less than the celebrities pay. For the cost of one treatment at other luxury spas, you can knock two or three treatments off your celebrity beauty wish list at the National Laser Institute Med Spa, and that's real value!
How do we keep our prices so low? The National Laser Institute is the premier anti-aging academy in North America.  We train physicians and nurses from all over the world in revolutionary medical aesthetic technologies including laser, IPL, and cosmetic injectable treatments.  We invite you to visit our anti-aging academy for deeply discounted rates on treatments or receive your treatment in our med spa by the experts that teach doctors, nurses and laser technicians privately.
Discover the new you at National Laser Institute Med Spa.  Trust our certified physicians, nurses, aestheticians and laser technicians to create your dream results using the Gold Standard in innovative aesthetic techniques.  Call 800.574.8377 or click here and receive your complimentary consultation with one of our expert skin care specialists. Become a beauty insider and reserve your appointment. Experience the Intraceutical Oxygen Facial.