MLP Plus Profractional Laser Offers Major Benefits
Combining medical esthetic treatments is a powerful concept.  By synergizing Profractional Laser with Microlaserpeel (MLP), it's possible to treat deep into the skin for tone and texture improvements. At the same time, the top layer of skin is resurfaced and the visible signs of sun damage, acne scars, wrinkles, and hyperpigmentation are diminished.  There are major benefits of MLP plus Profractional Laser.
MLP Plus Profractional Laser Offers Major Benefits
MLP Plus Profractional Laser Offers Major Benefits for achieving smoother, tighter skin.  However, you must be prepared for what your skin will look like for a few days as it heals. In general, the redness persists 24 hours for each 10-micron of skin peeled by the laser.  A 20-micron MLP would look red for 2 days before it heals to the point you can apply makeup.
Your timeframe for healing will depend on the following factors:
– your skin type
– the depth and settings of the MLP
– the depth, overlap, and settings of the Profractional Laser
MLP combined with Profractional Laser will give you gorgeous skin unmatched by any other laser on the market.  With just one combined treatment, your collagen will be supercharged and new layers of firm and healthy skin will be regenerated.  We invite you to experience how MLP Plus Profractional Laser offers major benefits.  The National Laser Institute Med Spa offers no obligation consultations. To find out what product or service would be the best fit for your skin, call 800.574.8377 or click here and receive a free consultation with one of our expert skincare specialists.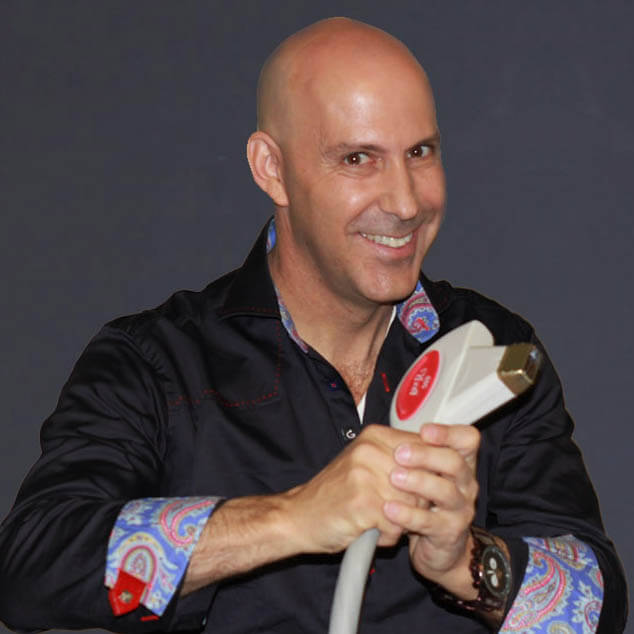 Louis Silberman
Louis J. Silberman is the CEO and Co-Founder of National Laser Institute, the pioneer of the medical aesthetics training industry and one of the largest educators in the country.