How to get rid of pregnancy stretch marks
There is so much joy that comes with getting pregnant, but one of the things many women struggle with is how much their bodies change during the pregnancy process. One of those changes has to do with stretch marks. Many women get stretch marks during pregnancy. If you're looking to get rid of pregnancy stretch marks then come into our medspa and get a Non-ablative Fractional Laser Treatment.
Stretch marks occur during pregnancy due to the skin stretching in different ways to make room for the growing baby. The tugging and stretching over the many months of being pregnant leads to stretch marks on the stomach.
So what is the Non-ablative Fractional Laser treatment? It's a skin rejuvenation treatment that delivers light to the skin through an array of high precision microbeams that penetrate the deep layers of the dermis. It's non-ablative which means that it doesn't cut, burn, or remove surface skin. This is a great treatment because you get all the wonderful benefits of its effect on your skin while not having to worry about it damaging your skin.
For best results to get rid of pregnancy stretch marks you'll want to get two to five Non-ablative Fractional Laser treatments. Treatments can be spaced out four to six weeks apart from one another. You'll notice an improvement in the fading of your stretch marks with each treatment and before you know it your skin will be looking stretch mark free!
Following your treatments, you'll want to go 24 to 48 hours without using cleansers, lotions, or make-up on your skin. You may experience a similar sensation as when you have a sunburn. If you are doing a larger area on the body you may take up to two weeks to heal.
This treatment also helps with:
Uneven texture
Pigmentation
Fine to moderate lines
Laxity
Melasma
Moderate scarring
If you want to get rid of pregnancy stretch marks then give us a call at 1-800-851-0969 to set up your free consultation!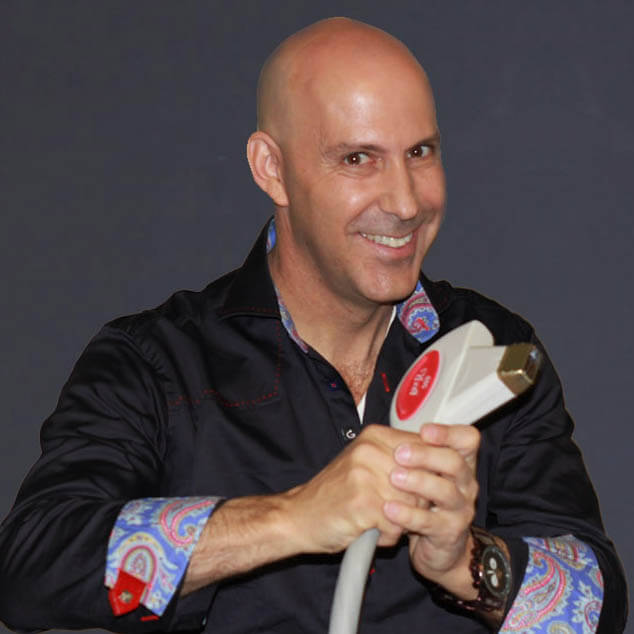 Louis Silberman
Louis J. Silberman is the CEO and Co-Founder of National Laser Institute, the pioneer of the medical aesthetics training industry and one of the largest educators in the country.