Top 3 Holiday Beauty Tips
---
You dream big. You work hard. You stay focused. And you surround yourself with good people.  Now it's time to give yourself the gift of gorgeous as you celebrate the Holidays and spread some Christmas cheer with our top 3 Holiday Beauty Tips.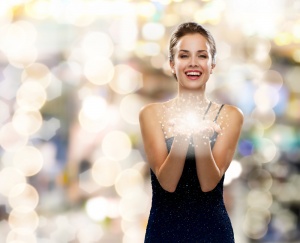 Top 3 Holiday Beauty Tips
1)Glow with great skin – the ultimate gift anyone can receive.  The great news is you can give the gift of great skin to yourself with Lytera Skin Brightening Complex.  Lytera reduces the appearance of skin discolorations and improves evenness of skin tone and overall skin condition after 12 weeks.  Seventy-nine percent of users report improvement in the evenness of skin tone and ninety-five percent report improvement in overall skin condition.
To get that gorgeous glow, apply Lytera to your face at night, since your skin repairs itself while you sleep and can use the extra help.  Your skin will glow the next day as you wake up radiant to spread more Christmas cheer.
2)Sparkle by dusting iridescent highlighter on your cheekbones, shoulders, cleavage and legs and you'll be positively radiant at your Holiday parties.  Not only will you glow in the candlelight, the camera will capture your glow in party pictures for warm Christmas memories.
Sparkly eyeshadow with barely there color makes you stand out from a sea of heavy holiday makeup, and makes a great highlighter for your eye shadow. Blend it onto your eyelids and under your lower lashes, and then apply three coats of black mascara onto your lusciously curled lashes.
3)Stay Chill with plump, tasty peppermint lips.  Exfoliate your lips with a soothing, moisturizing minty lip scrub. SkinMedica Skin Polisher is a non-abrasive formula that removes dead skin cells and surface debris while leaving skin feeling smooth and refined. Natural skin polishers, including aloe vera work gently to tone the skin. Add a drop of your own peppermint aromatherapy to slough off the year's worries, while the essential oils leave your lips, smooth, fragrant and delicious.
Chill your eye cream in the fridge for a refreshing treat. Your eyes will be bright and fresh for the next day's festivities.   We recommend the TNS Eye Repair to give you a more awake, refreshed look while diminishing the appearance of fine lines and wrinkles.  SkinMedica TNS Eye Repair focuses on anti aging because of the Retin-A & moisturizing components.  It is one of the only non-greasy effective under eye creams we have found. Treat fine lines, sun damage and puffiness and get some post-party eye relief with your chilled TNS Eye Repair.
Happy Holidays from the staff at the National Laser Institute Med Spa.  Give yourself the gift of gorgeous as you celebrate the Holidays and spread some Christmas cheer with your friends and family. We invite you to call 800.574.8377 or click here for your complimentary consultation with one of our skin care experts at the National Laser Institute Med Spa.  We hope you enjoy our top 3 holiday beauty tips as much as we do!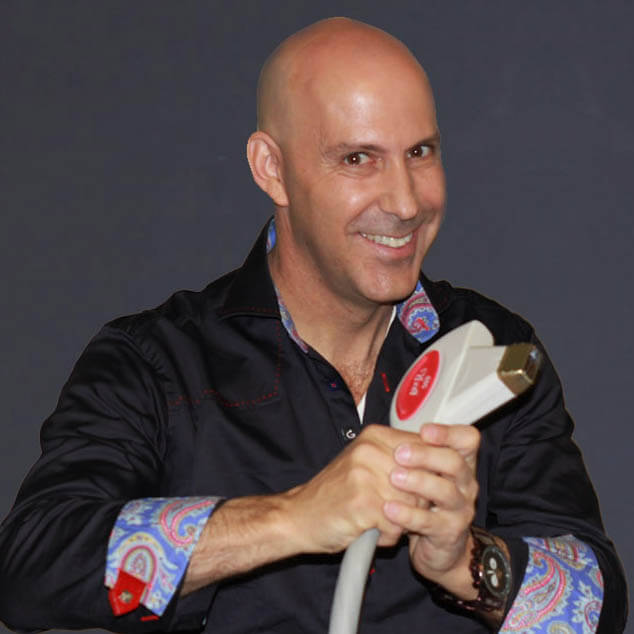 Louis Silberman
Louis J. Silberman is the CEO and Co-Founder of National Laser Institute, the pioneer of the medical aesthetics training industry and one of the largest educators in the country.