10 Tips To Boost Collagen
Collagen is crucial for young and wrinkle-free skin.  Essentially, collagen is a protein made by our cells to hold the skin together creating firmness and elasticity. Youthful skin is naturally plump and free of wrinkles because it continually regenerates itself. However, the aging process slows collagen production and existing collagen is damaged from sun exposure and poor skin care. Wrinkles and sagging skin are the resulting tell-tale signs of aging.  Fortunately, you can preserve the collagen you have and even increase collagen production. Continue reading as we show you our 10 tips to boost collagen.
10 Tips To Boost Collagen
1) Use Vitamin C because it's key to the ­formation of collagen. Without it, amino acids are not able to link to form the protein. Choose foods with high vitamin C content as well as skincare products to keep the collagen you have and supercharge the production of new collagen.
2) Stop Smoking to avoid smoking-related enzymes that damage the collagen in your skin and age you very quickly.
3) Protect Your Skin from UV Rays because sun exposure is a catalyst for collagen loss. As UVA  rays penetrate deep into the skin, collagen is damaged. Wear an SPF 15 UVA-UVB broad spectrum sunscreen daily. We recommend EltaMD Broad Spectrum Sun Care.
4) Reach for Retinol to boost collagen production and blast free radicals that break down collagen after sun exposure. Retinol also targets receptors in the skin which will boost collagen. To learn how to optimize the anti aging effects of retinol, click here.
5) Cut back on sugar to avoid a beauty nightmare. Sugar causes premature aging of the skin and it also accelerates the aging process causing wrinkles.  Click here to learn more about how diet affects your skin.
6) Exfoliate to remove the top layer of your skin to enhance the natural process of skin and collagen renewal. Chemical exfoliants such as glycolic acid and lactic acid are ideal methods of exfoliation. They dissolve the glue-like substance that bonds dead skin to the surface rather than sloughing it away like scrubs do.  The result is more even, leaving your skin looking vibrant and rejuvenated. To learn more about exfoliation, follow these 3 expert tips.
7) Add Antioxidants to protect your skin from free radicals that cause aging skin. Free radicals trigger an enzyme in the skin which breaks down collagen. Antioxidants neutralize free radicals.  Choose skincare products which contain antioxidants such as Vitamins E, C, A, Reservatrol, and green tea. Sip on green tea – it contains ­antioxidants called catechins – and eat foods high in lutein, an ­antioxidant found in green leafy vegetables like spinach. Click here for the top 5 Super Anti Aging Antioxidants.
8) Consume plant proteins to boost estrogen levels which are vital to healthy collagen creation.  Lots of foods contain plant ­estrogens (phytoestrogens) that can help replace the effects of lost estrogen. Try hummus, nuts, soy and pinto beans.
9) Use Facial Massage to boost the production of collagen, giving your skin a more plump appearance. The added benefit is your lymph glands are stimulated to promote clear skin.
10) Get Profractional Laser Therapy which offers one of the most powerful anti aging skin treatments with the most dramatic results.  If you are serious about anti aging and want to boost collagen, profrac is your best plan of attack! Profractional Laser Therapy triggers collagen regeneration deep below the surface of the skin, without affecting the surface of the skin itself.  To learn more about Profractional Laser Therapy, click here.
We invite you to call 800-574-8377 or click here for your complimentary anti aging consultation. Follow our 10 Tips To Boost Collagen to enjoy younger looking skin!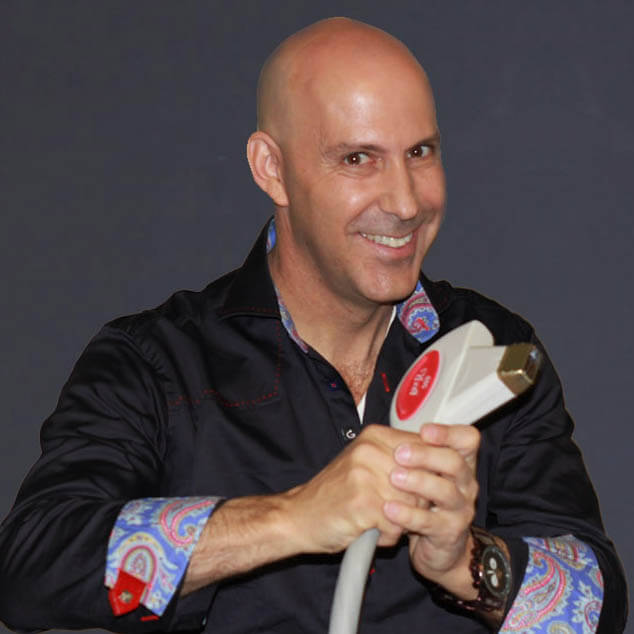 Louis Silberman
Louis J. Silberman is the CEO and Co-Founder of National Laser Institute, the pioneer of the medical aesthetics training industry and one of the largest educators in the country.